The Drd4 Gene 
What is it ?
Present in our DNA, DRD4 is often considered as the adventure gene.
It is actually a dopamine receptor that plays a role in neurological functions like creativity, innovation and motivation. It also has a direct impact on the taste of movement, novelty and adventure.
More concretely, the more developed is the gene, the more people will have a taste for risk, a strong attraction for novelty and a high tolerance to stress.
Why DRD4?
I chose this name because, according to its definition, the gene helps to have certain qualities that are essential for me in the organization of events. It's also a nod to my decision to quit my full time job to go freelance. It seems that being an entrepreneur takes risks !
Geoffrey Desage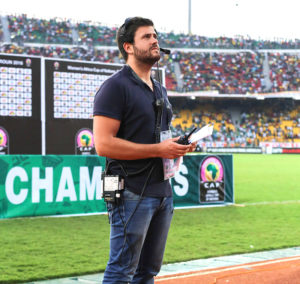 Spoken languages

French / English / Spanish

Field of expertise :

Production management

Operation management

Showrunning
Field of expertise

Production management
Budget Management, Costing and Quote Development
Sourcing, negotiation and management of the providers
Participant and stakeholder management, registrations…
Follow-up and financial report
Operational monitoring (decoration, technical, audiovisual, artists, speakers)

Operation management
Global project monitoring (planning, human resources, equipment)
Schedule Management of the artistic and technical teams
Supervision and coordination of the technical teams and providers
Respect of local regulatory and administrative constraints