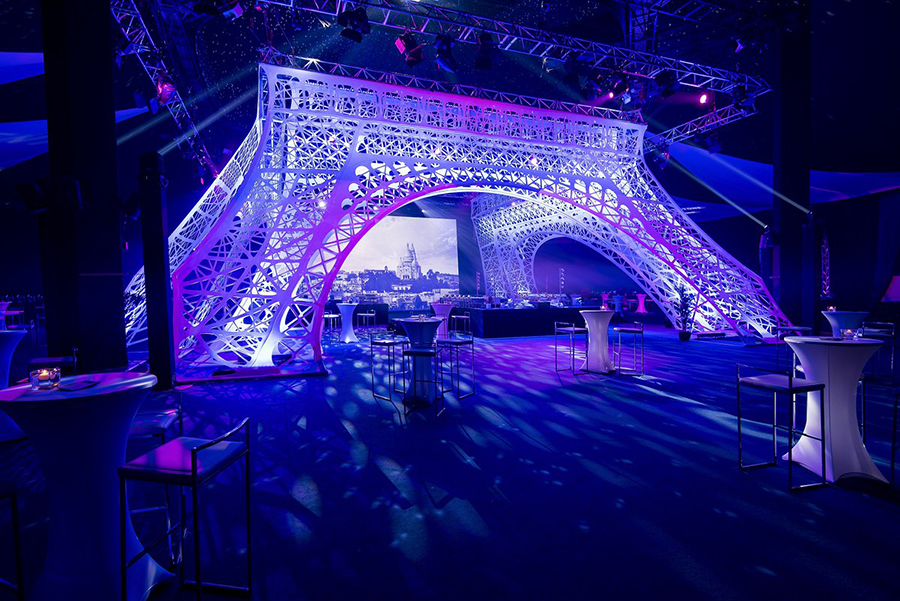 In the world of events, it is now imperative to innovate and surprise. As a freelancer and advisor to agencies and companies, it is important for me to stay updates about new technologies flooding the industry.
So naturally, on November 14th, 15th and 16th, I went to the Heavent Paris, at the exhibition center, since this year, for the 17th edition, the trade show had decided to transform itself into "Event innovation fair".
And indeed, the appointment was marked by many innovations and creations. The opportunity for Heavent Paris to confirm its dynamism and its essential role of "place of tendencies".
Between virtual reality, scenography and animations, there are many new solutions, which will appear on future events.
Another particularity of this year, start-ups were welcome on Heavent, with the creation of a "village Start-ups", for companies created within the 2 last years, who propose the innovations of tomorrow.
The edition was an opportunity to shape the expansion of the event sector as attendance increased by 28.8% compared to the 2016 session. Thus, more than 17,000 participants walked in the aisles on the three-day show.
As far as I'm concerned, the fair was an opportunity to attend several conferences on the sector and particularly the "Mutations freelance status" which has addressed very concrete topics such as social protection, changes in status freelance and the digitalisation of the management of its activity.
In addition, I took the opportunity to present DRD4 to the actors of the event and especially to many agencies. Nice meetings that I hope will become a partnership soon.
Source : http://www.heavent-expo.com/